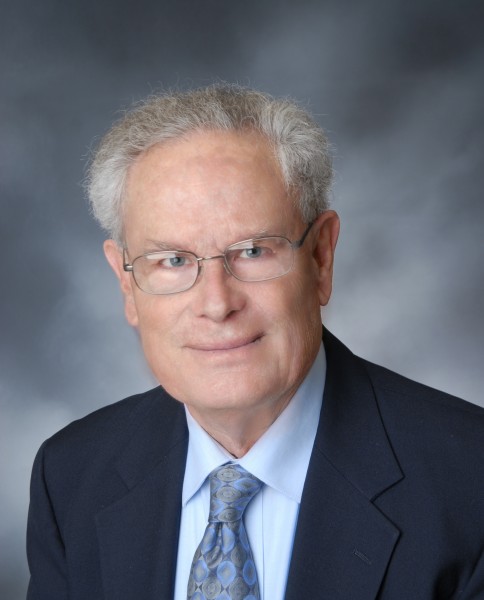 We are greatly saddened to announce that Duke McCloud passed away unexpectedly on  Sunday, November 21. Those of us who had the pleasure of knowing and working with Duke will greatly miss his wisdom, his wit, and his warmth as a colleague and friend.
Duke joined the firm as of-counsel after a distinguished career as Chief Counsel to the Indian Health Service.  During his long career as a lawyer in the Office of the General Counsel in the U.S. Department of Health and Human Services, Duke represented the IHS in a series of cases that culminated in the recognition of Indian rights to eligibility for benefits under State and local health programs.  He represented the IHS in the settlement of lawsuits resulting in the reversal of termination for a number of Indian tribes in California.  He represented the IHS in bringing a successful federal action against a hospital association in North Dakota for price fixing under the anti-trust laws.  In the administrative law area, Mr. McCloud was the chief agency counsel in Lincoln v. Vigil, a leading United States Supreme Court case involving judicial reviewability of Federal agency actions and the application of rule-making procedures under the Administrative Procedure Act.
Duke was a principal negotiator of the regulations governing Tribal contracting under the Indian Self-Determination Act.  He also played a significant role in successfully negotiating the Self-Governance Amendments (Title V) to the ISDA and the Federal regulations implementing those amendments.  He participated in the negotiation of numerous contracts, compacts and funding agreements under the ISDA as well as in the adjudication of numerous appeals and disputes.
While at the firm Duke was deeply involved in working on behalf of tribal clients on a broad range of issues. His deep knowledge of and passion for Indian health law was unparalleled and extraordinarily useful for our firm's clients. He was a joy to work with and his zealous representation was impressive to witness in action.
Duke received a BA degree in history from Stanford University in 1964 and a JD degree in law from the University of California at Berkeley (Boalt Hall).  Following graduation from law school, Mr. McCloud served as law clerk to Judge Harry A. Blackmun, then on the U.S. Court of Appeals for the Eighth Circuit.
Details for Duke's memorial service are still being worked out.