Professional Profile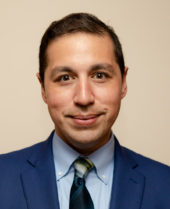 Vincent P. Redhouse
Associate Attorney
Vince is a member of the Navajo Nation.  He was born in California but mostly grew up in the Southwest.  On his Navajo side, his family is from Teec Nos Pos.  Vince is an avid backpacker and enjoys spending time with his dog, Chester.
Vince's college career started at Pima Community College in Tucson, Arizona.  There, he completed his Arizona General Education Curriculum in Business before transferring to the University of Arizona. He then completed his undergraduate, with honors, in Philosophy, Politics, Economics, & Law at the UA.  During his time at PCC and the UA, Vince volunteered extensively with various groups in Tucson, including a refugee resettlement agency and various Native American organizations.  After his undergraduate degree, he moved to Australia for two years.
Vince received a Master of Philosophy in Philosophy from the Australian National University in Canberra, Australia, while on a two-year Fulbright Scholarship.  His research involved a theoretical analysis of whether recent innovations in deliberative democracy could be used to increase awareness and accuracy of indigenous issues in settler colonial states.
While in Australia, Vince also had the chance to meet with indigenous and non-indigenous leaders from across the country through his position as a fellow with the Centre for Aboriginal Economic Policy Research at ANU and his position as a Fulbrighter.  Vince was also a visiting research fellow at the University of Canberra's Centre for Deliberative Democracy and Global Governance.  Vince's favorite thing about Australia was the weekly community cookouts that he hosted.  Through those cookouts, he was able to build lasting connections with wonderful people all over the world.
Vince received his J.D. from UA in 2021 with a Certificate in Indigenous Peoples Law & Policy.  During law school, Vince continued his volunteer efforts in the Tucson Native community and created and supervised a very successful mentoring program for Native American college students at the UA, which he was proudly able to maintain during the initial stages of the pandemic.  Vince, along with some of his classmates, also hosted a weekly community BBQ for all the law students.
Vince initially joined Hobbs Straus as a law clerk during his 2L summer and returned as an Associate in Fall 2022.  He still maintains an active volunteer schedule and is a member of President Biden's Summit for Democracy Youth Council and the Fulbright Program's 75th Anniversary Alumni Ambassador Cohort.  Through his volunteer activities, Vince continues to advocate for greater indigenous representation in academic and democratic institutions.
Education
University of Arizona Law School, J.D. 2021
Australian National University, MPhil 2017
University of Arizona, B.A. 2015
Pima Community College, AGEC-B 2012
Bar Admissions
Arizona (pending)