Professional Profile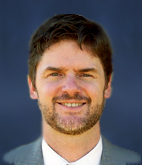 Timothy C. Seward
Partner
Tim Seward joined Hobbs Straus as partner in 2005 and opened the Firm's newest office in Sacramento, California. Prior to joining Hobbs Straus, he served as general counsel for the Washoe Tribe of Nevada and California for seven years. Tim assists Indian tribes in their efforts to enhance, preserve, and protect their nationhood and to provide for the health, safety, and well-being of tribal citizens. He is devoted to developing strong tribal government institutions and economies. Through his experiences as in-house counsel, he has a thorough understanding of the challenges confronting tribal governments and has developed and implemented strategies to resolve these matters and advance the priorities of the tribal government.
Tim is recognized for his knowledge of and experience in Public Law 280 Jurisdiction, tribal Temporary Assistance for Needy Families (TANF), the Indian Child Welfare Act (ICWA), and protection of tribal sacred sites. His extensive experience, particularly in California, includes the successful defense of tribal jurisdiction law enforcement authority and reassumed exclusive ICWA jurisdiction. Tim negotiated intergovernmental agreements with the California attorney general, Department of Social Services, and several counties. He negotiated and drafted numerous commercial contracts and a gaming compact. Additionally, he assisted tribes with real estate transactions, drafting and securing federal and state laws, and has testified before the California legislature on several occasions. Tim also worked with tribal clients to draft and implement a range of tribal laws, regulations, policies, and bylaws in the areas of environmental regulation, land use, housing, elections, child protection, and procurement.
Among his many accomplishments, Tim played a central role in developing a successful tribal TANF program that provides services in 13 counties located in two states. This included funding negotiations, state and county agreements, and drafting of governing policies. In the area of cultural preservation, he secured federal protection of tribal cultural sites, including Cave Rock, filed an amicus brief with the 9th Circuit supporting this decision, and secured tribal acquisition of several sites.
Tim enjoys being out on the open land and water with his wife, two daughters, and their Newfoundland.
Selected Publications
"Tribal Courts in California: Prospects for the Future," Planting Tailfeathers; co-authored chapter with Professor Carol Goldberg

"Survival of Indian Tribes Through Repatriation of Homelands," Natural Resources & Environment, ABA Section of Environment, Energy, and Resources, Vol. 21, No. 3 (Winter 2007)

"Protecting and Preserving Indigenous Communities in the Americas," Human Rights, ABA Section of Individual Rights and Responsibilities, Vol. 33, No. 2 (Spring 2006); co-authored with F. Michael Willis
Professional Organizations
California Indian Law Association, Board Member
Federal Indian Bar Association
Education
UCLA School of Law, J.D., 1993
Colgate University, B.A. (cum laude), 1988
Practice Concentration:
Programs & Services
Indian Housing
Gaming
Economic Development
Natural Resources