Professional Profile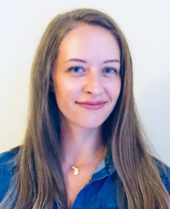 Taylour A. Boboltz
Associate Attorney
Taylour hails from a small town on the shores of Lake Huron in Northeast Michigan. She grew up climbing trees, stargazing, and traveling the state for figure skating competitions. Taylour's interest in working with Tribal Nations stems from listening to her grandmother's stories about her own work with the Lac La Ronge Indian Band in Grandmother's Bay, Saskatchewan.
As an undergraduate, Taylour earned a degree in Anthropological Archaeology with a minor in Creative Writing. Conscious of the racist foundations of the field, Taylour was particularly interested in collaborative archaeology, which brings living communities into the academic study of their own histories. She spent a summer at the Eastern Pequot Tribal Nation in Connecticut, working in an archaeological field school conducted in collaboration with the University of Massachusetts – Boston. Eastern Pequot citizens participated in the field school, which also incorporated cultural practices and values into the field work.
After a semester abroad in Uppsala, Sweden, Taylour began working as a student intern at the University of Michigan Museum of Anthropological Archaeology, assisting with Native American Graves Protection and Repatriation Act (NAGPRA) compliance. She continued this work for three years after graduation. During that time, Taylour met many representatives of Michigan's Tribal Nations and participated in cultural and reburial ceremonies at their invitation. She cherishes these memories and considers these opportunities and her NAGPRA work to be a great honor.
Throughout law school, Taylour was an active member of the Native American Law Students Association (NALSA), serving as Co-President in her second year. She worked with her colleagues to successfully campaign for an expanded Native American curricula and faculty and to nearly triple the size of the student organization.
Taylour also worked for the Navajo Nation Department of Justice as part of an alternative spring break program, served as a summer law clerk for the Hon. Allie Greenleaf Maldonado, Chief Judge of the Little Traverse Bay Bands of Odawa Indians Tribal Court, and conducted research for Professor Matthew L.M. Fletcher. Taylour was a teaching assistant and mentor for legal writing students, worked as an editor and advocate with the Michigan Journal of Race & Law, and strove to free the wrongfully convicted with the Michigan Innocence Clinic.
Taylour joined Hobbs Straus in August 2021. She considers it an honor and privilege to continue her work for Tribal Nations in the legal sphere. She is passionate about advocating for Tribal sovereignty in all aspects of life and is especially focused on removing the systemic, structural barriers standing in the way.
Today, Taylour still enjoys figure skating and stargazing, although she no longer climbs as many trees. She also loves reading, dancing, and comedy.
Education
University of Michigan Law School, J.D. 2021
University of Michigan, B.A. 2015
Bar Admissions
District of Columbia
Professional Organizations
Native American Bar Association of DC