Professional Profile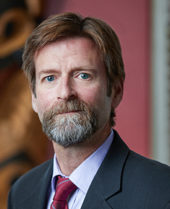 Steve Osborne joined Hobbs Straus in 2002 as a law clerk, and became an associate in 2003. He works primarily on issues arising from the negotiation, performance, and enforcement of tribal contracts and compacts under the Indian Self-Determination and Education Assistance Act (ISDEAA). He also practices in fields as diverse as leasing, taxation, and litigation. Steve has provided technical support to national tribal-federal work groups addressing contract support costs, data management, and transportation issues, and currently assists the Self-Governance PROGRESS Act Negotiated Rulemaking Committee.
Steve's accomplishments include work on a $300 million tribal bond issue that resulted in the financing of a Seneca Nation hotel-casino expansion in Niagara Falls. He assisted in the Firm's successful litigation and settlement of hundreds of claims for unpaid contract support costs from the federal government, recovering over $200 million for the Firm's clients.  Steve also helped secure several court rulings interpreting the ISDEAA favorably to tribes, including the Maniilaq cases that established tribal rights to full payment of lease compensation under section 105(l), which has resulted in many millions of dollars in facilities funding for tribal clients. Steve's published writings include The History, Status, and Future of Tribal Self-Governance Under the Indian Self-Determination and Education Assistance Act, 39 American Indian Law Review 1 (2015) (with Geoffrey D. Strommer); "Indian Country and the Nature and Scope of Tribal Self-Government in Alaska," 22 Alaska Law Review 1 (2005) (with Geoffrey D. Strommer); Placing Land Into Trust in Alaska: Issues and Opportunities, 3 American Indian Law Journal 508 (2015) (with Geoffrey D. Strommer & Craig A. Jacobson); Protecting Tribal Stories: The Perils of Propertization, 28 American Indian Law Review 203 (2003-2004), which won first place in the American Indian Law Review Writing Competition; and Tribal Self-Governance Extended to U.S. Department of Transportation, The Advocate: Official Publication of the Idaho State Bar, Vol. 59, No. 10, pp. 29-31 (Oct. 2016).
Prior to law school, Steve taught literature and writing courses at UCLA, Boise State University, The College of Idaho, and the University of Washington. He also served as the technical editor for the Idaho Department of Environmental Quality.
Steve and his family enjoy sports, music, literature, and dance. Steve is a guitarist and runner who coached his daughters' soccer and basketball teams.
Professional Organizations
Member, Indian Law Section, Oregon State Bar
Member, Environmental & Natural Resources Section, Oregon State Bar
Oregon State Bar Indian Law Section; Environmental Law Section
Education
Lewis & Clark Law School, J.D. (cum laude), 2003
Lewis & Clark Law School, Certificate, Environmental and Natural Resources Law, 2003
University of Washington, Ph.D., 1989; M.A., 1986; B.A. (magna cum laude), 1982
Professional Organizations
Oregon State Bar
Alaska Bar Association
Idaho Bar Association
U.S. Court of Appeals for the Federal Circuit
U.S. Court of Appeals for the District of Columbia Circuit
U.S. Court of Appeals for the 9th Circuit
U.S. Court of Appeals for the 10th Circuit
U.S. Court of Federal Claims
U.S. District Court for the District of Oregon
Practice Concentration:
Self-Determination and Self-Governance
Alaska Native Issues
Tribal Affairs
Programs & Services
Economic Development