Professional Profile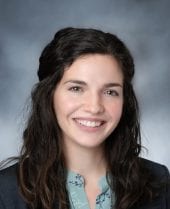 Katie KIass is a citizen of the Wyandotte Nation and a partner in our Washington, D.C. office. Her practice is dedicated to advancing tribes' exercise of their inherent sovereign authorities and ensuring the United States is held accountable for its trust, treaty, and statutory obligations.
Katie has a robust government relations practice, advocating on behalf of our tribal clients before Congress and federal agencies. She was involved in securing an amendment to and oversight of the PL 477 program, which creates flexibility and reduces administrative burdens for tribes utilizing federal funding for employment, training, and related services. She also secured congressional appropriation provisions that strengthen protection of tribal cultural heritage items and cultural resources. She works closely with our tribal clients to prepare congressional testimony and engage with congressional offices, and she prepares tribal comments on federal actions and represents our tribal clients in interactions with multiple federal agencies.
Katie also advocates on behalf of our tribal clients in federal litigation. She has worked on a number of cases holding federal agencies accountable under the Indian Self-Determination and Education Assistance Act. She also participated in the successful litigation of tribal rights under an Indian Gaming Regulatory Act compact. Additionally, she has drafted and otherwise contributed to amicus briefs pertaining to foundational Indian law matters, such as upholding tribal sovereign immunity, jurisdiction, and land rights, and Native peoples' political status under federal law.
Katie has significant experience in protection of tribes' cultural heritage items and cultural resources. She works both domestically and internationally to prevent the sale at auction and secure the return of important tribal cultural heritage items. She also advocates for strengthening federal protections, including through securing funding for enforcement of the Native American Graves Protection and Repatriation Act and related laws. She is working to advance legislation to prevent export and facilitate international repatriation of federally protected tribal cultural heritage items. Katie has also worked alongside our tribal clients to protect tribal cultural resources in a sacred cultural landscape, securing federal funding for a tribally led cultural resource study and a moratorium on new oil and gas development on critical federal land that she is working to make permanent.
Katie also represents our tribal clients on gaming and other economic development activities. She has been involved in Indian Gaming Regulatory Act compact negotiations and litigation, classifying games, drafting tribal gaming codes, and review of management contracts. She has also reviewed funding and other commercial agreements associated with economic development activities.
Katie joined Hobbs Straus in 2014 and became a partner in 2019. She received her Juris Doctor in 2011 from the University of Arizona. While there, she gained a certification from the Indigenous Peoples Law and Policy Program, worked for the U.N. Special Rapporteur on the Rights of Indigenous Peoples, and participated in the Indigenous Peoples' Law Clinic.
Katie began her legal career in the Department of the Interior, Office of the Solicitor's Honors Attorney Program. She rotated throughout the Solicitor's Office before permanently joining the Division of Indian Affairs. While there, she specialized in gaming eligibility and federal recognition.  She worked on the Michigan v. Bay Mills Indian Community Supreme Court litigation.
Katie enjoys spending her free time with her husband, Kyle, and their daughter, Collette. She loves to travel, including home to Michigan to visit her family and to Oklahoma to spend time with her tribal community. She also enjoys hiking, reading, yoga, and dancing.
Professional Organizations
Native American Bar Association of DC
Education
University of Arizona James E. Rogers College of Law, J.D., 2011
Michigan State University, B.A., 2008
Bar Admissions
New York
District of Columbia