Professional Profile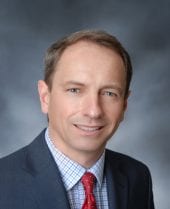 Joseph H. Webster
Partner
Joe Webster's long standing interest in Indian issues and policy motivated him to practice Indian law. He joined Hobbs Straus in 1993 and became a partner in 2002. He focuses on Indian gaming, economic development, self-determination, and taxation. Joe also serves as the firm's managing partner.
Joe is recognized for his knowledge of and experience in tribal rights under the Indian Gaming Regulatory Act, and is a member of the International Masters of Gaming Law. He represents tribes before the National Indian Gaming Commission (NIGC) and the Department of the Interior (DOI), as well as in federal court.
He has represented a number of tribes in successful compact negotiations.  For example, he was the primary drafter of the 2004 Oklahoma Tribal-State Gaming Compact. Later, he represented the Seminole Tribe of Florida in the negotiation of the landmark 2010 Gaming Compact with the State of Florida and in subsequent successful litigation over the Tribe's right to continue offering banked card games. In 2021 he represented the Seminole Tribe in the negotiation of a new ground-breaking compact with the State.  In 2016, Joe represented the Agua Caliente Band of Cahuilla Indians in its successful effort to negotiate an amended gaming compact with the State of California. Most recently, in 2022, Joe represented the Lac Courte Oreilles Band of Wisconsin in the Tribe's successful negotiations to amend its compact to allow sports wagering.   Joe also has represented tribes in the Class III secretarial procedures process before the DOI.
Joe represents tribes on issues related to various state and federal internet gaming proposals including issues related to sports betting and daily fantasy sports. He has focused on helping to ensure that proposed internet gaming legislation protects existing tribal gaming operations and respects tribal sovereignty.
Joe has worked on several multimillion-dollar tribal gaming development and financing projects. His clients include Hard Rock International, which is owned by the Seminole Tribe of Florida.  Additionally, he helped a number of institutional investors navigate the complexities of federal and tribal law in multimillion-dollar transactions.
In the area of Class II gaming, Joe advises tribes on the scope of permitted games, especially those using technologic aids. He helped to obtain groundbreaking Class II advisory opinions from the NIGC Office of General Counsel on linked electronic bingo games and works with tribal and industry representatives to defend against regulatory and legislative efforts to restrict tribal Class II gaming rights.
Joe negotiates contracts and compacts under the Indian Self-Determination and Education Assistance Act (ISDEAA) and has defended tribal rights under the ISDEAA before federal courts, the Interior Board of Indian Appeals and the Departmental Appeals Board of the Department of Health and Human Services. Of note, he successfully represented the Norton Sound Health Corporation against the Indian Health Service for unpaid contract-support costs and has lobbied Congress and the administration on contract-support issues, including funding needs.
Joe served for over 15 years in the Army Reserve as a member of the Judge Advocate General's Corps. He is a veteran of the Gulf War (1990-1991) and Operation Iraqi Freedom (2006-2007).
Of Note
Helped to negotiate the 2010 Seminole Tribe of Florida Gaming Compact
Primary drafter of the Oklahoma Tribal-State Gaming Compact of 2004
Obtained groundbreaking Class II advisory opinions from the NIGC on linked electronic bingo games
Successfully litigated claim by Norton Sound Health Corporation against the Indian Health Service for unpaid contract support costs
Helped to litigate Menominee Tribe v. United States for wrongful termination of the tribe and mismanagement of tribal timber resources
Professional Organizations
International Masters of Gaming Law
Education
The George Washington University Law School, J.D. (with honors), 1995
Purdue University, B.A. (with honors), Phi Beta Kappa, 1991
Bar Admissions
District of Columbia
Practice Concentration:
Self-Determination & Self-Governance
Gaming
Economic Development