Professional Profile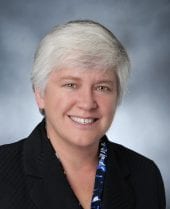 Jennifer P. Hughes
Partner
Jennifer Hughes grew up in Central New York in the heart of Iroquois Country where she developed a lifelong interest in the history and workings of the Iroquois Confederacy. Post-college volunteering at the Paschal Sherman Indian School on the Colville Reservation and working for the United States Senate Committee on Indian Affairs solidified her pursuit of a career in Indian law. During law school, she clerked for the committee and the Seneca Nation of Indians' Department of Justice. Hence, began her focus on strengthening tribal sovereignty and improving quality of life on reservations and in Indian communities countrywide.
Jennifer joined Hobbs Straus in 2002. Her experience led to involvement in matters affecting tribal governance and governmental relations. These included negotiating intergovernmental agreements with local governments, working on self-determination contracting and self-governance issues, advocating for proper trust management of tribal resources, and advising tribes on their gaming operations. Currently, Jennifer is lead counsel in litigation for the validity of the secretary of the Interior's Class III gaming regulations. She also participates in the development of federal legislation and executive action beneficial to tribes and tribal projects, and provides legal analysis for reservation infrastructure improvement projects. She has long served as counsel for the Mni Wiconi Project, one of the largest U.S. water projects, serving the Pine Ridge, Lower Brule, and Rosebud Reservations as well as non-Indian counties in West Central South Dakota.
Jennifer was a founding partner of the law firm of Ayer and Hughes and, before that, practiced at Morisset, Schlosser, Ayer & Jozwiak. There, she served as an associate and government-relations specialist for Indian affairs. She conducted legal analyses of federal legislative and executive actions affecting Indian tribes. This led to development and implementation of strategies for advocating client tribes' positions on Capitol Hill, in relevant agencies, and at the White House. Jennifer worked to advance agendas for tribal governments on appropriations, gaming, taxation, and sovereignty matters. Additionally, she represented tribes in administrative proceedings on federal recognition and environmental regulation.
Jennifer is an avid golfer, skier, and plays recreational hockey. She also enjoys travel, reading, movies, family and friends and working on political campaigns when time permits.
Professional Organizations
Board Member, National Organization On Fetal Alcohol Syndrome
Education
Albany Law School of Union University, J.D. (cum laude), 1995
Georgetown University, B.A., 1990
Bar Admissions
District of Columbia
New York
Massachusetts
Practice Concentration:
Tribal Affairs
Programs & Services
Gaming
Economic Development
Tribal Counseling & Advocacy