Professional Profile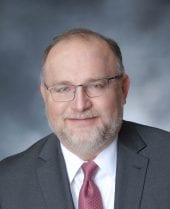 Gregory Smith is a partner with Hobbs Straus. Greg has represented Indian tribes and tribal organizations as an attorney and as a government affairs specialist for nearly twenty years.
Greg's work on behalf of tribal clients has included introducing and securing passage of Federal legislation, advocating for and securing appropriations earmarks, successfully advocating for executive clemency, drafting testimony for Congressional hearings, preparing comments for federal rulemakings, developing legislative strategies, and preparing press releases and related public relations materials. He has also represented his clients on a wide range of matters before virtually every major Federal agency.
Greg led the successful effort to restore to the Pueblo of Acoma its subsurface rights, as well as a successful effort to include an affirmative recognition of the inherent sovereignty of the New Mexico pueblos in critical jurisdictional legislation. Greg has advised tribes on the drafting of constitutions, civil and criminal codes, as well as gaming-related contracts and related ordinances and regulations. He has also assisted a number of tribes on economic development and cultural protection matters.
Greg has extensive training experience in Indian country having taught over 55 seminars and workshops before members of more than 150 Indian tribes on topics such as "Basic Indian Law," "Tribal Constitutions," "Law for the Indian Gaming Commissioner," "Law for the Tribal Council," "Tribal Council Members: Leadership Roles and Responsibilities," and "Ethics for Tribal Governments."
In 2008, Greg was named "Indian Child Advocate of the Year" by the National Indian Head Start Directors Association. He serves on the National Council of the National Museum of the American Indian. Greg also served as Editor-in-Chief of the Native American Law Digest from 1993 until it ceased publication in 2008. He is a past Chairman of the Board of the Native American Library and Museum Project, Inc., and past Chairman of the Board of Native American Photovoltaics, Inc. Greg served on the Lawyers for One America Planning Work Group which coordinated President Clinton's call to action to the Nation's legal community to increase efforts to promote diversity within the legal profession and to fight racial discrimination.
When not at work, Greg's time is devoted to his wife, Jenny, their ten-year old daughter Anna, and their seven-year old triplets, Julia, Andrew and Noah. Greg also enjoys reading and playing ice hockey.
Of Note
Named "Indian Child Advocate of the Year" by the National Indian Head Start Directors Association
Professional Organizations
National Council of the National Museum of the American Indian
Education
Cornell Law School, J.D. 1986
Yale College, B.A. 1982
Bar Admissions
District of Columbia
New York State
Practice Concentration:
Tribal Affairs
Gaming
Economic Development
Natural Resources
Tribal Counseling & Advocacy