Professional Profile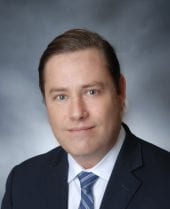 Elliott A. Milhollin
Partner
Elliott Milhollin is a partner in our Washington, D.C. office.  His work is dedicated to creating better health outcomes for American Indians and Alaska Natives by advancing tribal self-determination and increasing sources of revenue for Indian health care providers.  He represents and advises tribes and tribal organizations on issues involving the Indian Health Care Improvement Act, the Indian Self-Determination and Education Assistance Act, Medicare, Medicaid, CHIP and federal fraud and abuse laws.  He routinely represents tribes and tribal organizations in matters involving the Indian Health Service and the Centers for Medicare and Medicaid Services, as well as with State Medicaid programs.  He is a technical advisor to the CMS Tribal Technical Advisory Group which seeks to advance national tribal health policy goals.
Elliott also works directly with our tribal health clients to advance their specific needs.  He assists our clients in negotiating ISDEAA compacts and contracts and Section 105(l) leases with the IHS.  He works on construction agreements and alternative financing arrangements for the construction and improvement of tribal health facilities.  He works with tribes with their  arrangements with service providers.  He negotiates arrangements with other non-Indian health care providers, and he advises clients on issues involving federal fraud and abuse laws.  He also represents our clients in health care related litigation.
Elliott has broad litigation experience centered on issues involving administrative and regulatory law as well as Indian law. He has represented tribes on a variety of litigation matters in federal and tribal court. Notably, he was involved in preparing an amicus curiae brief before the Supreme Court seeking to uphold the Indian Health Care Improvement Act and Indian-specific provisions of the Affordable Care Act.
Elliott also has a great deal of experience working with tribes on Indian Gaming Regulatory Act issues. He has counseled tribes on game classification issues, compact issues and issues involved in the development, financing and regulation of tribal gaming facilities. He has also represented tribes in a variety of rulemaking efforts by the National Indian Gaming Commission.
He began his career in Indian law while clerking for the firm during college and law school. After practicing law at two of the country's largest law firms, he returned to his roots at Hobbs Straus in 2003 and became a partner in 2006. He is a member of the Firm's Health Care, Litigation, Gaming and Natural Resources practice groups.
Elliott received his J.D. (cum laude) from the University of Wisconsin Law School in 1999, where he was the Editor-in-Chief of the Wisconsin Environmental Law Journal.  He was enrolled in the Honors Program at the University of Michigan and graduated with a Bachelor of Arts with High Honors in 1993. He is admitted to practice in the District of Columbia and Wisconsin.
Born in France and fluent in French, Elliott is an avid outdoorsman. He enjoys spending time with his wife and family—biking, fishing, and traveling as much as possible.
Education
University of Wisconsin Law School, J.D. (cum laude), 1999
Editor-in-Chief, Wisconsin Environmental Law Journal
University of Michigan, B.A. (high honors) 1993
Bar Admissions
District of Columbia
Wisconsin
Practice Concentration: