Professional Profile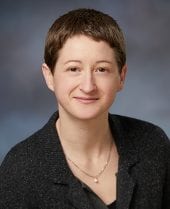 Caroline P. Mayhew
Partner
Caroline Mayhew began as an associate at Hobbs Straus in October, 2011, after graduating from UCLA School of Law with a specialization in Critical Race Studies. The same year, Caroline earned an M.A. in American Indian Studies from UCLA. Caroline became a partner in the firm in 2018.
At Hobbs Straus, Caroline has worked in a wide variety of practice areas, but spends much of her time working with the firm's Health Care and Self-Determination and Self-Governance practice groups and assisting in the firm's litigation efforts. Early in her career, Caroline served as co-counsel for dozens of tribes and tribal organizations bringing contract support cost claims against the federal government under the Indian Self-Determination and Education Assistance Act (ISDEAA) and played an active role in the settlement of those claims. Caroline was also part of the firm's litigation team in two cases establishing the right of tribal contractors to enter into fully-funded facilities leases under the ISDEAA, Maniilaq Association v. Burwell, 72 F. Supp. 3d 227 (D.D.C. 2014) (Maniilaq I), and Maniilaq Association v. Burwell, No. 1:15-cv-00152, 2016 WL 1118256 (D.D.C. Mar. 22, 2016) (Maniilaq II).
Caroline has also been involved as a primary author of several Supreme Court amicus curiae briefs filed by the firm on behalf of tribal clients in high-profile Indian law cases, including Adoptive Couple v. Baby Girl, Michigan v. Bay Mills Indian Community, Dollar General Corp. v. Mississippi Band of Choctaw Indians, and Lewis v. Clarke. Caroline also served as co-counsel in Menominee Indian Tribe of Wisconsin v. United States, 577 U.S. __ (2016), at the petition and merits stages before the United States Supreme Court.
Before law school, Caroline attended Simon's Rock College of Bard in western Massachusetts, where she was privileged to find a home among unique and creative individuals in a highly engaging campus community. Caroline elected a concentration in Native American Studies and graduated at 20 years old. She then returned home to Martha's Vineyard, worked for the Wampanoag Tribe of Gay Head (Aquinnah), and was selected for an internship in the Cultural Arts Department at the Smithsonian National Museum of the American Indian in Washington, D.C. before moving to California for law school.
Caroline now lives in Massachusetts with her husband, Daniel, their two young children, and extended family. Caroline is happy to be back home in the Northeast, where she enjoys the natural beauty and variety of all four seasons. Caroline cherishes time with her family and community, and enjoys playing her violin and acoustic guitar.
Selected Publications
Gregory Smith & Caroline Mayhew, Apocalypse Now: The Unrelenting Assault on Morton v. Mancari, THE FEDERAL LAWYER (2013).

Samuel E. Ennis & Caroline P. Mayhew, Federal Indian Law and Tribal Criminal Justice in the Self-Determination Era, 38 AM. INDIAN L. REV. 421 (2014).

Geoffrey D. Strommer, Starla K. Roels, & Caroline P. Mayhew, Tribal Sovereign Authority and Self-Regulation of Health Care Services: The Legal Framework and the Swinomish Tribe's Dental Health Program, 21 J. OF HEALTH CARE L. & POL'Y 115 (2019).
Education
UCLA School of Law, J.D., 2011
University of California, Los Angeles, M.A., 2011
Simon's Rock College of Bard, B.A. (summa cum laude), 2006
Bar Admissions
Massachusetts
District of Columbia
U.S. District Court for the District of Columbia
U.S. Court of Appeals for the District of Columbia
Supreme Court of the United States