Professional Profile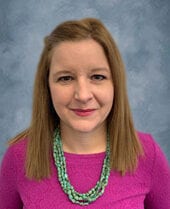 Caitrin McCarron Shuy
Senior Government Relations Advisor
Caitrin McCarron Shuy joined Hobbs Straus in November 2020 as a Senior Government Relations Advisor.  Most recently, Caitrin served as Deputy Assistant Secretary for Congressional Relations in the Office of the Assistant Secretary for Financial Resources at the U.S. Department of Health and Human Services (HHS). In this role she coordinated the Department's interactions with the House and Senate Appropriations Committees.
From 2013-2019, Caitrin served as the Director of Congressional Relations for the National Indian Health Board.  In this role, Ms. Shuy served tribal communities on a national level to advocate for improved health outcomes for American Indians and Alaska Natives including through advance appropriations for the Indian Health Service; increased appropriations for health funding; and long-term renewal of the Special Diabetes Program for Indians.
Prior to her work at NIHB, Caitrin worked in the office of Congressman Tom Cole (R-OK) as a Legislative Assistant on Native American issues.  In this role she was the lead staffer for Mr. Cole in his capacity as co-chair of the Congressional Native American Caucus.
Caitrin holds a Master's degree in Comparative Politics from the London School of Economics and a Bachelor's degree from St. Mary's College of Maryland in Political Science.