Professional Profile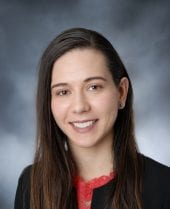 Lisa M. Meissner
Associate
Lisa Meissner joined Hobbs Straus in October of 2015 after receiving a Juris Doctor, magna cum laude, from the University of Notre Dame Law School. Lisa concentrated her studies on International Environmental Law, with a focus on environmental conservation and indigenous rights. At Hobbs Straus, Lisa's practice areas include health care, education, gaming, and tribal affairs.
During law school, Lisa was honored to work with the Center for Civil and Human Rights on preparing the English-language translation of the abbreviated Peruvian Truth and Reconciliation Commission's Final Report. The report examines abuses committed during the internal conflict in Peru in the 1980s and 1990s and is intended to promote long-term national reconciliation. In addition to her on-campus activities, Lisa participated in the NDLS Chicago Program, where she completed an intensive externship with the Natural Resources Defense Council's Litigation Team focused on carbon-pollution regulations and ESA-related research. Lisa also spent time with the Center for International Environmental Law in Washington, D.C., where she worked with the Environmental Health Program on SAICM policy frameworks under the direction of Baskut Tuncak, the UN's Special Rapporteur on Toxic Wastes.
Outside of the office, Lisa likes to explore the riches and niches of Washington, D.C. She is an avid traveler and a lover of languages, who also enjoys rugby, creative writing, and the simplicity of a day spent wandering.
Selected Publications
Saving the Paper Tiger: Biodiversity as an Irreplaceable Element of Our Common Cultural Heritage, 5 Notre Dame J. of Int'l & Comp. L. 115 (2015).

A Hypothetical Engagement: GATT Article XX(a) and Indonesia's Fatwa Against Trade in Endangered Species, 90 Notre Dame L. Rev. Online 97 (2015).
Professional Organizations
Native American Bar Association of D.C., Member-at-Large
American Bar Association
Education
University of Notre Dame Law School, J.D. 2015
Marquette University, B.A. 2011
Bar Admissions
Washington State
District of Columbia