Professional Profile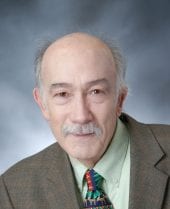 Dean B. Suagee
Of Counsel
Dean Suagee is an enrolled member of the Cherokee Nation of Oklahoma. He was motivated to become a lawyer and practice Indian law by his knowledge of history, awareness of damage being inflicted on the natural world, and a basic sense of justice. Specializing in environmental and natural resources law and cultural heritage preservation, he joined Hobbs Straus in 1988 as an associate, and has been of counsel since 1993.
Dean has worked with tribal officials and staff to build environmental and cultural resource regulatory programs — programs that function within the overall framework of federal law and in accordance with the fundamental principle of tribal sovereignty. He is a leading practitioner in the development of tribal environmental policy acts, in the implementation of tribal cultural resources laws, and in the use of rulemaking by tribal governments. Dean has considerable experience in implementing federal legislation relating to environmental protection and cultural resources, and advocacy of tribal interests in the framework of federal laws.
A prolific writer, Dean has authored numerous articles for law journals on environmental protection, cultural resources, religious freedom, renewable energy, and the emerging international law of the rights of indigenous peoples.
From 1998-2002, he served as director of the First Nations Environmental Law Program at Vermont Law School, where he taught Indian Country environmental law and directed a legal clinic. Dean is a frequently featured speaker at conferences and instructor for continuing legal education programs. An active member of the American Bar Association (ABA) Section on Environment, Energy, and Resources, he is chair of the Native American Resources Committee and a member of the editorial board of Natural Resources and Environment, an ABA quarterly journal.
Dean has served on two federal advisory committees: the National Environmental Conflict Advisory Committee, chartered by the U.S. Institute on Environmental Conflict Resolution, and the Indigenous Peoples Subcommittee of the National Environmental Justice Advisory Committee, chartered by the Environmental Protection Agency.
In the 1980s, while on staff at the National Congress of American Indians, Dean was a member of the Average Savage Review, a group that performed musical political satire. He continues to dabble in musical political satire and also enjoys canoeing, kayaking, gardening, and cycling.
Selected Publications
Cohen's Handbook of Federal Indian Law (2005 edition); contributing author

The Supreme Court's "Whack-a-Mole Game Theory in Federal Indian Law, a Theory That Has No Place in the Realm of Environmental Law," 7 Great Plains Natural Resources Journal

"Indian Country Environmental Law," Environmental Law Practice Guide: State and Federal Law; Michael B. Gerrard, general editor (2002)
Professional Organizations
American Bar Association Section of Environment, Energy, and Resources
Editorial Board, Natural Resources and Environment
Chair, Native American Resources Committee
District of Columbia Bar, Environment, Energy, and Resources Section
Chair, Indian Law Committee
Education
University of North Carolina, J.D., 1976
University of Arizona, B.A., 1972
Bar Admissions
District of Columbia
Practice Concentration:
Indian Housing
Economic Development
Natural Resources
International Indigenous Rights